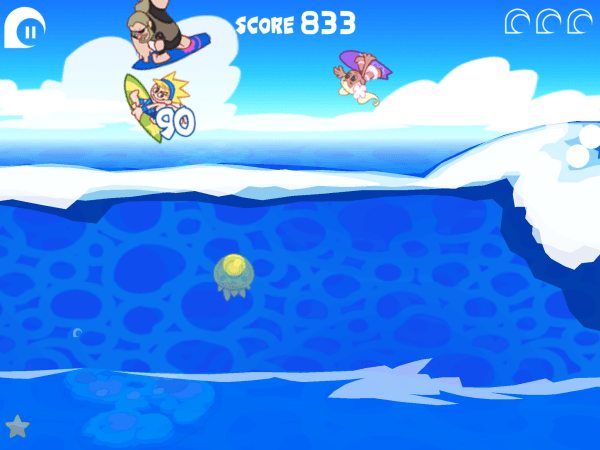 Mistwalker announced the 1.2 update for Party Wave and the free demo version of Party Wave will be released October first. No word has been released on exactly what the update will contain and what limitations will be in place for the free version of Party Wave. An Android version has been teased but the date remains as to be announced.
Party Wave is Mistwalker's first foray into mobile gaming. Players are able to guide several surfers away from obstacles and danger into some sweet waves and help them surf for maximum points. Be sure to check out the new Party Wave trailer below.
You can check out Capsule Computer's review of Party Wave here. If you are ready to make the dive into Party Wave without waiting for the free version, it can be purchased here for $1.99.