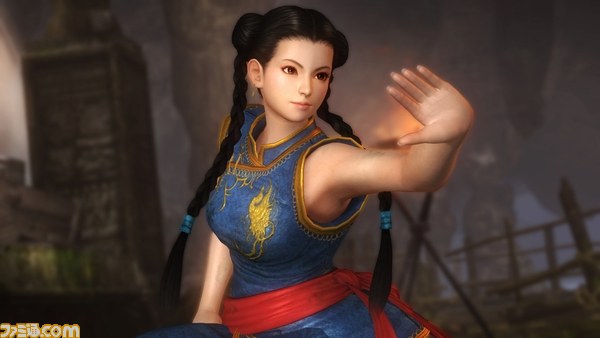 It appears that I may have spoken a little too soon when I stated that Mila's swimsuit reveal would be the last one we would see. Today it was revealed via images shared by Famitsu that another guest character from Virtua Fighter will be added into the Dead or Alive 5 roster.
Virtua Fighter fans will recognize the character above, named Pai Chan who is a martial arts movie star in the game. She joins other Virtua Fighters Sarah Bryant and Akira. Gen Fu was also confirmed via these screenshots, though he was already shown off in previous trailers.
Anyone want to take a guess as to how long it will be before Pai Chan's collector's edition swimsuit is revealed? Either way, check her out in action below.