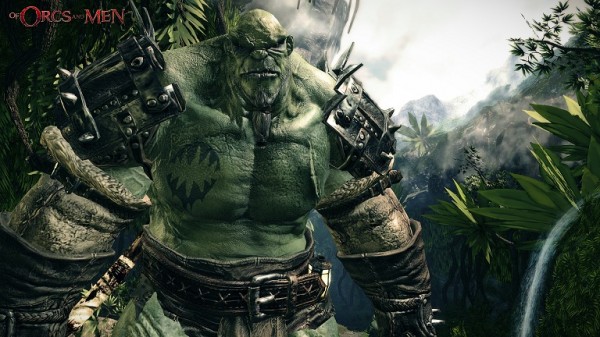 The alternate side of the traditional fantasy tale is being explored in Of Orcs and Men, a new RPG hitting stores and consoles next month. The game is a product of a partnership between Spiders (Faery: Legends of Avalon and the Testament of Sherlock Holmes) and Cyanide (both Game of Thrones titles). It follows the tale of an Orc and a Goblin as they make their way through the human Empire to assassinate the man who has been causing them so much trouble – the Emperor.
The newly released screenshots show off the graphics engine that was wholly developed by Spiders, and boast a strong, rich fantasy style. That hefty looking fellow above is one of the main protagonists, a warrior Orc named Arkaïl who will be accompanied on his journey by Styx, the thieving Goblin. Make sure and click on the thumbnails below for a larger version of the shots.
Of Orcs and Men is to see a retail release across the PlayStation 3, Xbox 360 and PC on October 11, and will become available for worldwide PC download on October 18.