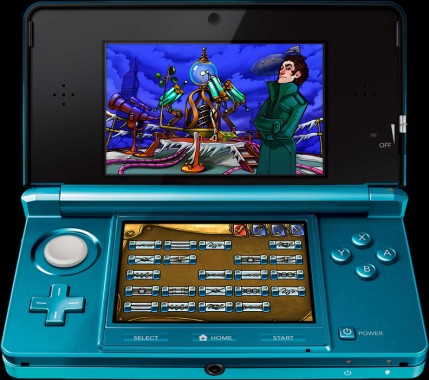 Four new screenshots have been released for the upcoming 3DS title Sherlock Holmes and the Mystery of the Frozen City.
The new tale will be exclusive to Nintendo's handheld, and will see a release at the end of October this year. The game is being handled by long time Sherlock developers Frogwares, and will follow closely on the back of a console and PC counterpart – The Testament of Sherlock Holmes.
The plot of Frozen City sees Sherlock and Dr Watson trapped in an ice blasted London, determined to figure out just who has paralyzed England's capital with the mysterious and dangerous weather.
Click on the thumbnails below for a closer look at the screens.