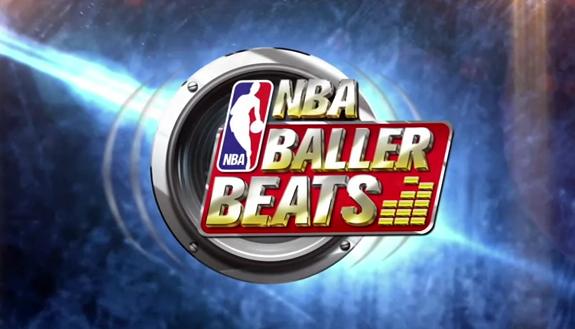 NBA Baller Beats has definitely been listed as the odd man out of big releases this year, but that really isn't a bad thing. This is the first motion-based title for the Kinect that solely involves the sport of basketball, and requires the player to use a real ball to play along. Yes folks, the purpose of Baller Beats is to dribble to the beat, and Majesco are ready to get you hyped when it comes to their new and very intriguing title.
Here are a few quotes released today to give us a better idea of what players can expect to see in the game:
NBA Baller Beats is easy to play, but hard to master. Players of all skill levels – from rookie to pro – will dribble to the beat of 30 popular and chart-topping music tracks, across various genres including hip-hop, rock, and old school favorites from artists like Kanye West, Common, Queen, Skrillex, Wiz Khalifa, Interpol, Wale, Lady Gaga, and many more. NBA Baller Beats challenges players to time their dribble to the beat of each song and perform a variety of skill moves displayed on-screen to score points, earn achievements and unlock assets and additional gameplay.
"There has never been anything like NBA Baller Beats, which is a true game-changer for the industry," said Jesse Sutton, Chief Executive Officer, Majesco Entertainment. "The buzz for the game is growing each day and it already has 4 million video views and nearly 700,000 Twitter followers. We are really looking forward to all the fans playing the game when it is in stores tomorrow."
"We're excited to work with Majesco on this innovative sports title," said Victoria Picca, Senior Vice President, Licensing & Business Affairs, National Basketball Association. "NBA Baller Beats is a high energy game that turns ball-handling drills into an amazingly fun, music-driven experience."
Players train alongside their favorite NBA franchises, unlocking songs, difficulty levels, environment accessories and over 100 posters and Panini's 2012 NBA Hoops trading cards that showcase the NBA players' greatest moves. To maximize performance, players can also visit the extensive in-game tutorial where two-time NBA world champion and Emmy Award-winning TNT NBA analyst Kenny Smith dishes tips for success.
I know some may not have the space for Baller Beats, but it honestly sounds fun from what we have seen thus far, and NBA fans are sure to get a one of a kind experience that the video game world has never seen before as it blasts into stores tomorrow. For now, you can check out the opening cinematic down below.