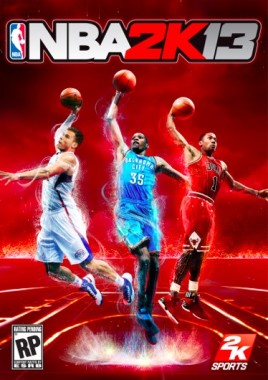 Players excited for 2K Sports' NBA 2K13 should be checking out the new trailer they have just released for the game before they make a fool of themselves on the court.  For this year's NBA, 2K Sports has revamped the controls for the vast majority of everything in the game.  Want to dribble behind the back?  Hesitate to fake out a defender?  Stutter Step?  They all have specific controls to create the moves.
So, players wanting to know exactly what does what going in should check out the trailer embedded below and get to learning the moves.  Better yet those looking to actual practice the new controls can do so by checking out the demo now available on Xbox Live and coming soon to PSN.
The demo lets players not only relive the one five minute quarter of the NBA Finals of last season as either the Oklahoma City Thunder or Miami Heat, but also check out an online quick match.  Xbox users can even check out the Kinect functionality that lets players use the voice recognition to call out plays and strategies.
NBA 2K13 is set to release on October 2nd in North America and October 5th in Australia and New Zealand for Xbox 360, PlayStation 3, PSP, Wii, and PC.  As well as the Wii U after it has been released.