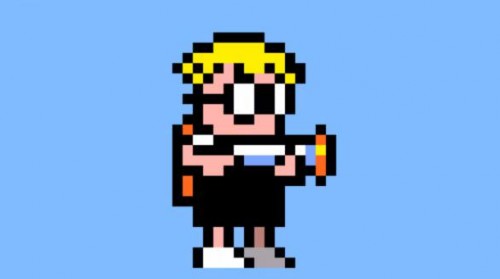 Mutant Mudds hit the eShop this year, and brought back an old school vibe that filled our 3D handhelds with hope and nostalgia. Recently, the platformer hit the PC with some extra levels, and Renegade Kid have stepped in to let us with the 3DS version know that we will soon be getting the bonus stages as well, through free DLC.
Jools Watsham, Co-Founder of Renegade Kid sent out this tweet as re-assurement.

All 60 Mutant Mudds levels tested/completed. Looks like this game is nearly ready for eShop prime-time!
Nearly = 4 to 6 weeks btw. Mudds needs to go through Nintendo testing and then get in the queue for update/release.

Awesome to the "Max" indeed. Renegade Kid have been on a roll as of late, and it will be exciting to see just what will be next from the developer on the 3DS (and all other platforms for that matter). When the update for Mutant Mudds goes live, we will be sure to let you know so stay tuned!