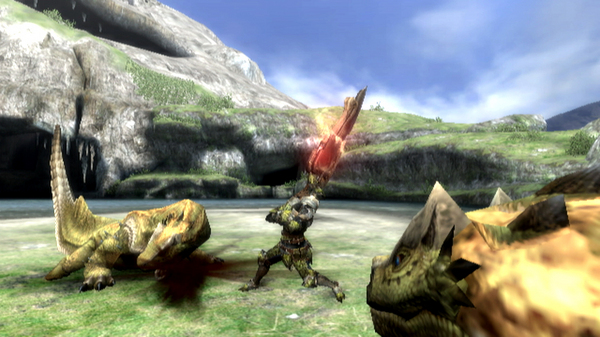 Monster Hunter fans will be self-pleasing at this announcement. Monster Hunter Tri-G will be getting a HD rebuild for the Wii-U console and will be released as a launch bundle in Japan. At the moment it is unclear whether or not this version of the game will be making it this way, however, when you consider it's a Capcom game and the series' popularity is increasing over here – it is apparent that it will probably will be.
The title has also been announced to have online play out of the box. Did we mention that it was bundled with a Wii-U? Talk about getting people addicted out of the box, ha ha ha.
Who here is excited for this announcement? Do we have any Monster Hunter fans in the audience?