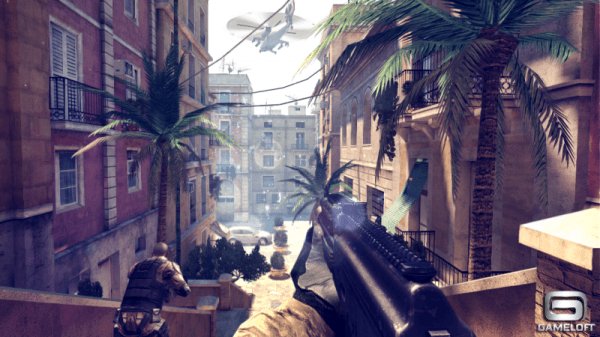 Gameloft announced the fourth installment of their Modern Combat series. Modern Combat 4 kicks off with a bang, announcing the news of the kidnapping of President Burke by an American ex Green Beret turned traitor named Edward Page.
Gameloft has taken the lead to bring action packed console grade first person shooters to the iOS and Android platforms. All three Modern Combat games has rocked the iTunes sales charts and have had critics raving about them.
Modern Combat 4 is slated for a fall 2012 release on iOS and Android. No word yet on exactly which devices will be capable of running Modern Combat 4. More information on the game is to be released in the coming weeks. In the mean time, check out the explosive trailer below.