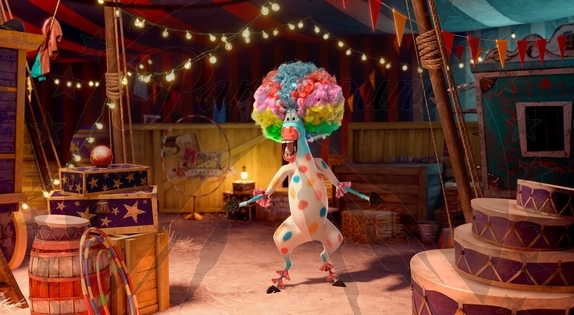 Fans of the Madagascar series will be pleased to know that Paramount have released an awesome batch of goodies for people to enjoy. These range from trailers, to clips and even some games. I'm also reasonably certain that there was in iOS app thrown in there somewhere for good measure.
What we'll be doing with this article is embedding some clips from the feature film, as well as embedding the trailer in a separate box beneath the article. We'll also be providing links to the various games and activities that people can enjoy.
The following is the 'Afro Circus' clip from the film –
This next clip is of the 'Clowns' featurette –
Linked below in the box are the links to the iOS app and various games and activities –
GAMES & ACTIVITIES

Banana Blaster (game)

http://www.madagascar-movie.com.au/bananablaster

Printable Activities (door hangs, mazes, connect the dots, spot the difference, bookmarks and more)

http://www.madagascar-movie.com.au/?section=Download

Melman's Memory Game (game)

http://www.madagascar-movie.com.au/memorygame/

Wig Out App (Join the afro circus with a virtual rainbow wig!)
Just remember that the film comes out later this month in Australia on the 13th of September, 2012. You can check out the official trailer embedded below and the films official Facebook page here for more info.