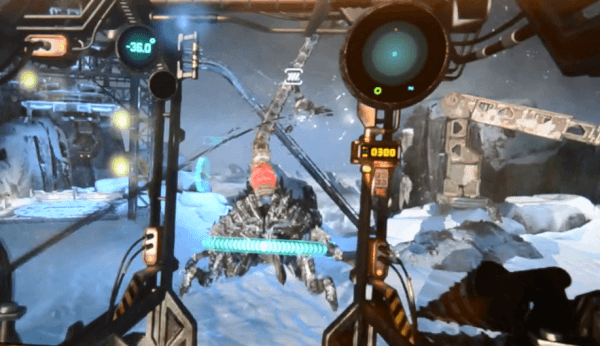 So far Capcom have released two previews for Lost Planet 3, and at TGS 2012 they have been showing the most recent one – one that was also shown at E3. It introduces you a bit more to the main character, Jim, and has a lot more of a feel for the game and how the finished product will look and feel. And it feels good.
It plays really smoothly, somewhat like Gears of War, and the combat is varied and brings in some interesting elements with Jim's rig.
We were introduced to the play through and taken through by two guys from Capcom, Jason Andersen and Ben Le Rougetel, with Jason playing through it in the video below and Ben providing commentary.
So check out the video below and tell us what you think about the preview, do you think it improves on past Lost Planets? Does it tickle your fancy? Does it make you want to jump into a rig of your own and start traversing other planets?
Lost Planet 3 is coming out on Xbox 360, Playstation 3 and PC sometime in 2013. For more information on Lost Planet 3 as it comes out keep tuned to Capsule Computers.
Make sure to check out the rest of our TGS 2012 coverage HERE!