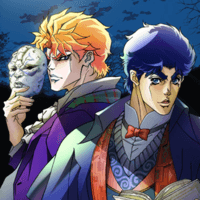 Za Warudo! WRYYY!! Dio Brando and Jonathan Joestar are set to clash heads on October 6th when the JoJo's Bizarre Adventure anime is set to begin. That is right, JoJo's Bizarre Adventure the Animation finally has a release date of October 6th.
Tokyo MX has confirmed they will begin broadcasting the anime adaptation of the JoJo's Bizarre Adventure manga on the 6th of October at 12:30am. It is unknown whether the series will be streamed in the West but one can assume with the amount of coverage they have given it, Crunchyroll may soon announce that they will stream the series.
You can check out the official website for the anime here. Be sure to let us know what you think in the comments section below.