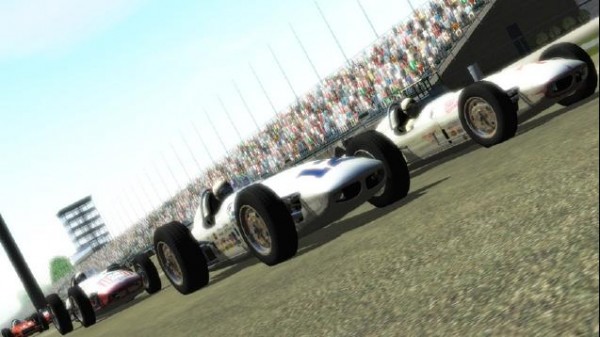 Here is some decent news for racing fans with a Steam account. Indianapolis 500 Evolution, developed by Brain in a Jar, will now be heading to Steam Greenlight. Yeah, I know, a PC racing game might sound a bit niche, but fans of the genre need to take notice as this title is filled with historic realism like no other.
Check out some more information on Evolution:

Tracing an era of rapid technological development, Indianapolis 500 Evolution takes players from the end of the front-engine 'roadster' era of Indy cars to the British manufacturer invasion and the rise of mid-engine monsters, culminating with the dawn of the down-force revolution. Featuring more than 190 race cars and six historic tracks, the game also includes multiple variants of the legendary Indianapolis Motor Speedway, covering its development from brick-paved oval to modern speedway as it evolved throughout the 1960s. Other courses include Hanford, Langhorne, Milwaukee, Riverside and Trenton and car manufacturers such as Lotus, Lola, Hawk and McLaren. Rounding off the content features is the roster of legendary drivers for players to race against, which includes superstars such as A.J. Foyt, Graham Hill, Jim Clark, Mario Andretti, Al Unser and Jack Brabham.
Of course, support will the title through Greenlight will see the game launch as the only historic racing simulation of the Indianapolis 500 on the Steam Store, which is pretty big news to enthusiasts everywhere of the genre. Now even if this may not be your thing, show your own support by giving the game a vote at the link below, and if the game gets the "Greenlight", make sure you pick up a copy for an authentic racing experience.
http://steamcommunity.com/sharedfiles/filedetails/?id=93347150