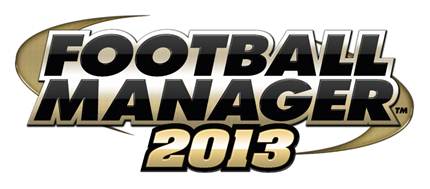 Sports Interactive and SEGA have announced the latest in in the Football Manager series with Football Manager 2013.  In the announcement video, in the form of its announcement press conference the new features of the game are explained, but not in a lot of detail as there seems to be a lot of new in the game.  One of the biggest being the Football Manager Classic mode, which simplifies the managing process to cut down on the time-consuming portions of the game without sacrificing any of the actual fun.
Another mode within the game is the Challenge mode, where players are tasked with a specific challenge that encompass about half a season.  Originally introduced in the handheld version of Football Manager 2012, Challenge mode was so popular it was incorporated in the new full game.  Currently the game will be released with 5 different scenarios, but that is to be increased throughout the year depending on player demand.
Akin to Challenge mode, Football Manager 2013 will also include a set of unlockable options that will ease play.  While some will be completely unlockable by achieving something the game, others will only be available through purchase should players so choose.
Player can check out the press conference video below to get up to speed on all the new information on Football Manager 2013.