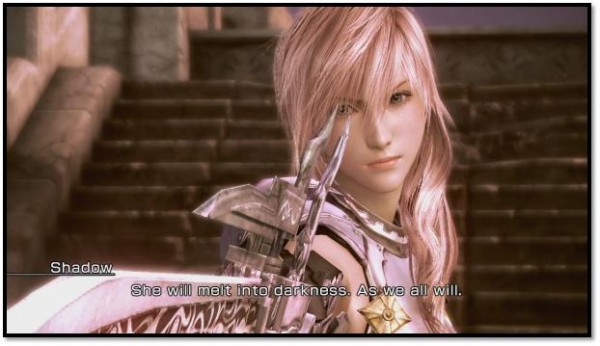 Square Enix has announced that Final Fantasy XIII-2 DLC will be discounted this week, so fans of the game and/or series can be sure to check out the sale.  There are a lot of different DLC available, from the crossover Mass Effect armor, to enemies in the coliseum.  Obviously, with all the DLC to pick from Square Enix decided to be nice and list off a few suggestions of what they feel is the best.
Fans of the story will find a lot of fun with the "Lightning: Requiem of the Goddess" DLC, which is currently priced at 200 MS Points for Xbox 360 or AUD$2.95 / NZD$3.40 for PSN.  Best for those that have completed the main story and are wanting more of Lightning.  Completing Lightning's story with specific requirements will also net players a warrior in divine armor to join their party.
Those players interested in Snow can download the "Snow: Perpetual Battlefield" DLC for 160 MS Points for Xbox 360 or  AUD$2.45 / NZD$2.90 for PSN.  Get a hold of  the crystal by competing and winning in battles to gain Snow as a party member.
"Sazh: Heads or Tails?" is available for 200 MS Points on XBox 360 or AUD$2.95 / NZD$3.40 for PSN, letting players unlock more fun in the casino, as well as a new episode featuring Sazh in Serendipity.  Completing the new episode is even kind enough to unlock Sazh to join you as an ally.
The deals only last a week, so be sure to check out all the discounted Final Fantasy XIII-2 DLC right away.
Related Articles for this post below: