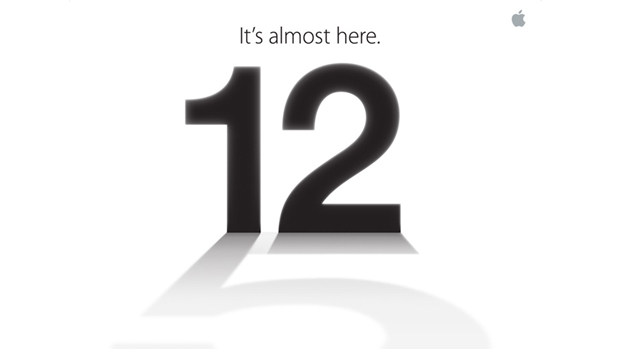 Apple is to likely to unveil the new iPhone 5 at an official invite only event in San Francisco in exactly one week from now on September 12. The iPhone 5 is expected to be thinner, larger, and more powerful than its predecessor.
Apple has released the following teaser image showing the date 12 with a shadowy 5. The new iPhone 5 is expect to bring more than just the small cosmetic changes and hardware update seen in last year's iPhone 4S announcement, and instead will be updated significantly.
On the rumour mill, iPhone 5 is "said" to have new redesigned two-tone unibody, a redesigned dock connector, 4G LTE, new NFC technology, a larger 4-inch display using Sharp's IGZO technology along new redesigned earbuds.