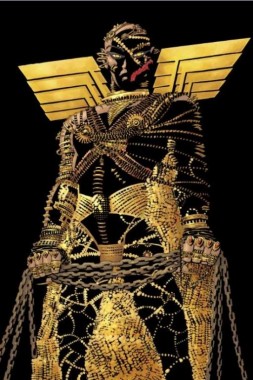 THIS IS SPARTA!!!!
Actually, it's 300: Rise of an Empire. That's the new title for the highly anticipated sequel to the hit 2006 film based on the Frank Miller comic book miniseries. The sequel was formally known as 300: The Battle of Artemisia.
300: Rise of an Empire will tell the story of Greek General Themistocles, who lead Athens against Persian Invaders whilst the Batte of Thermopylae took place, the battle depicted in the original film. The film is currently in production and stars Sullivan Stapleton, Eva Green, Lena Headey, Hans Matheson, Rodrigo Santoro, Igal Naor, Callan Mulvey, Jack O'Connell and Andrew Tiernan.
So prepare for glory! 300: Rise of an Empire is expected to charge it's way to cinemas on August 2, 2013.