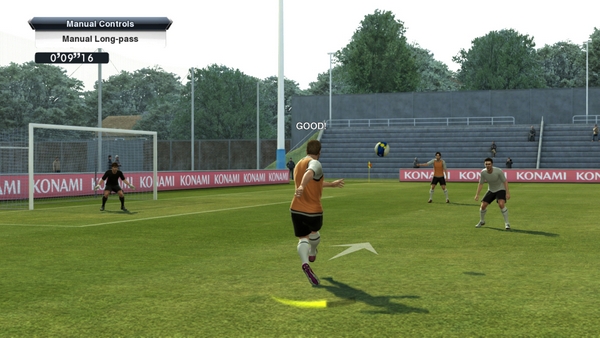 Fans of the soccer series PES will be delighted to know that the demo for their latest and upcoming game PES 2013 is coming out next week. The actual date for the demo's release will be August 28th on the Xbox 360 and August 29th for the Playstation Network. The Demo is said to showcase the evolution of the game.
This latest demo will showcase 11 fully functional teams and a more exhaustive list of gameplay innovations. This is the demo that will sell you on the title. On the demo the developers had this to say –
"We wanted to show our hand early with PES 2013 as, frankly, there is a lot to enjoy," commented Jon Murphy, European PES Team Leader for Konami Digital Entertainment GmbH. "However, we are constantly refining the game and this second demo will show fans that we are always striving for perfection, and they will notice many additions and enhancements that bring PES 2013 even closer to matching the grace, unpredictability and skill that top-level football displays."
As a PES player, you will surely want to check this demo out when it lands next week. Konami.