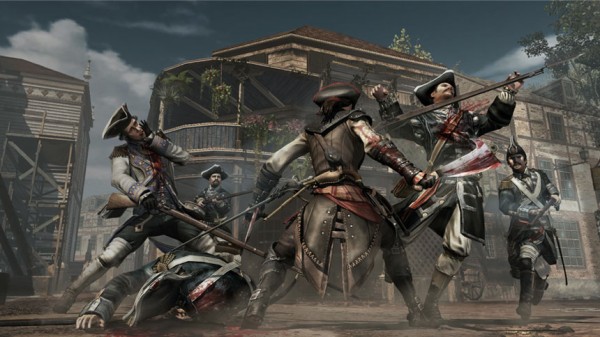 The Vita is in need of some A grade arse kicking games, and given that Uncharted is already out of the way, Assassin's Creed is just about the best thing that could yet appear on Sony's handheld. Liberation is a stand alone game from the simultaneously releasing Assassins's Creed III, and stars a female protagonist in her own separate adventure.
A new trailer has just been released that shows off some of the features of the Vita game, including how the touch screen will be built in to gameplay. It looks like players will be using the back screen to navigate certain modes of transport, and more enticingly, 'touch to kill' using the front screen. Make sure and check out the full trailer below and watch out for some croc riding action.
(I'm assuming it's actually minor croc riding in the course of croc killing, but we can dream)
Assassin's Creed III Liberation will release alongside it's consular big brother on October 31, 2012.