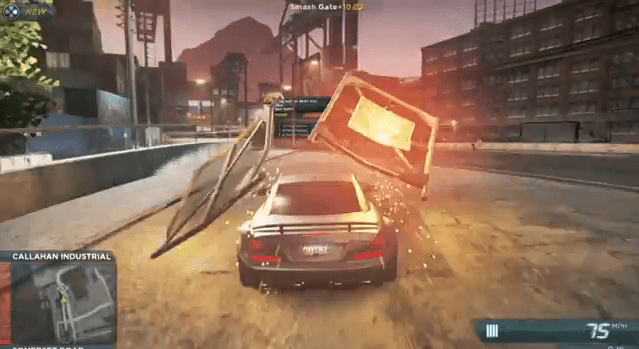 Criterion Games' highly anticipated Need For Speed Most Wanted has a new trailer released today showcasing open world gameplay.  In Most Wanted all the cars are open from the start, meaning if you can find it, you can drive it.  The action starts in an Aston Martin V12 Vantage before jumping into a Mercedes-Benz SL65 AMG Black Series from a Jackspot. If you had any questions about the Mods, they can be added using the EasyDrive menu, instantly giving you a boost over the competition.
In Most Wanted if there's something to do there's someone to beat. Utilising Autolog 2.0, you'll not only receive custom events and challenges, but also see personalised billboards that feature the face of the friend who tops the Most Wanted list.
Need For Speed Most Wanted will be available on the 1st November, 2012 on the Xbox 360, PS3, PC, PS Vita, iOS and Android.
Check out the trailer below and get your motor running!