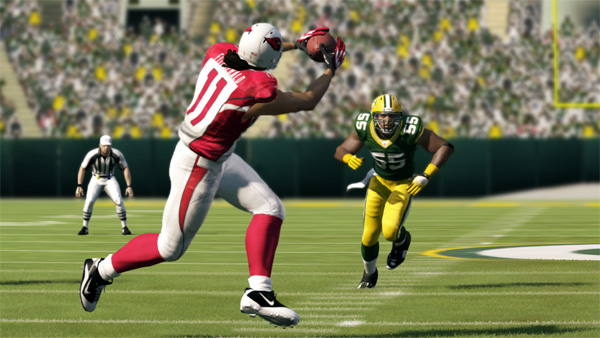 We all know that Madden NFL 13's launch is now less than a week away. You can check out the video down below to see who made the cut and who were not so lucky for the top ten defensive players.
Some shocking players that are missing from the top ten list are defenders from the Super Bowl champion New York Giants' team, such as Jason Pierre-Paul. Even considering his off-season injury, it's a curious decision to leave the 2011 Defensive Player of the Year winner Terrell Suggs out of the top ten list as well, while putting his fellow Baltimore Ravens into the mix.
You'll be able to play as these players and many more when Madden NFL 13 launches next week on August 28, 2012, on the Xbox 360, PlayStation 3, PS Vita and the Wii with a later launch on the Wii U.