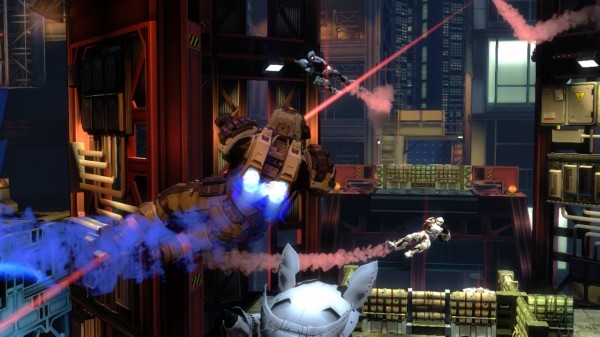 Earlier today we mentioned how 5th Cell's third person shooter Hybrid was released onto the Xbox Marketplace today as part of Microsoft's Summer of Arcade promotion. Well… it just so happens that the game has been undergoing server problems throughout launch day, with servers crashing and remaining down. As such it has been pulled from the Xbox Marketplace and is no longer available for download.
In a statement released by Microsoft they have said "We'd like to confirm that we have identified a problem and are in the process of finding a solution. We will make the game available as soon as we can, and we apologize for the inconvenience! Thank you for your patience in the meantime."
The creative director for the game, Jeremiah Slaczka wrote on the game's own forum stating: "We are working with Microsoft to fix these server issues. Many people from both 5TH Cell and MS are working together to sort the problem out. We are making progress, but it will take time unfortunately. Sorry for the inconvenience, however we don't foresee this problem to continue once it's fixed."
Obviously this news is quite unfortunate and considering the server issues, even those who happened to download the title before its removal from the Marketplace cannot play the game. It is unknown how long the fix will take though we will keep you updated if the title reappears.