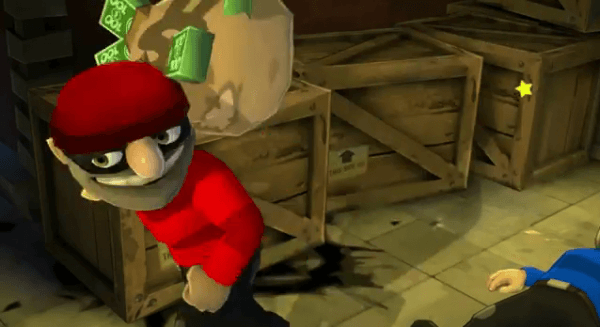 Develpoer Candygun Games' new robbery title Dollar Dash will be launching on PSN, Xbox Live Arcade, and PC this October, publisher Kalypso Media announced. This official statement below:
 "Dollar Dash is a frenetic, multiplayer digital game that has players in the role of a cartoon thief who must make use of extravagant weapons to grab bags of cash and deposit it in a getaway vehicle before it disappears. Developed by Candygun Games, Dollar Dash offers a huge amount of customization and personalization as players attack, defend, and outrun their fellow thieves with comedic tactics to achieve victory."
Dollar Dash will launch with drop-in and drop-out online and offline multiplayer for up to two to four players. The game will have a total of three game modes that are said to be hilarious, and it will also feature loads of customization options to help make the robber to your liking. Now go grab your loot bags and get to robbing.
Check out the video trailer for it below.