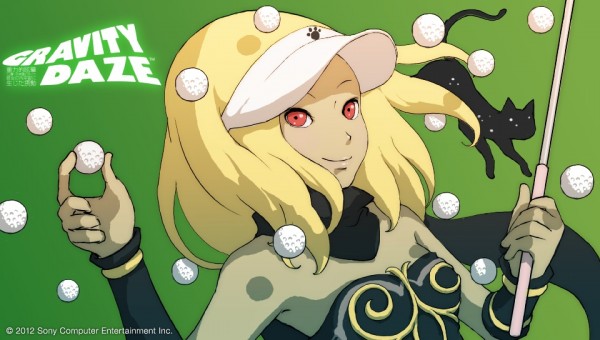 Vita fans can look forward to two of the handheld's best releases meeting over a round of golf. Kat, the heroine of the physics bending Gravity Rush, will be making a cameo appearance in the Vita version of Hotshots Golf World Invitational.  Not much else is known at this point, although the above image would suggest that her power giving space kitty will be along for the ride, possibly bringing a gravity warping spin to some golf balls along the way.
The annoucement was made in this week's issue of Degenki PlayStation, with details such as the release date and price of the content yet to be revealed.
Sony certainly seem keen to turn Kat into something more of a poster child by exposing the character to a larger audience – could this hint at a future appearance in PlayStation All-Stars Battle Royale?