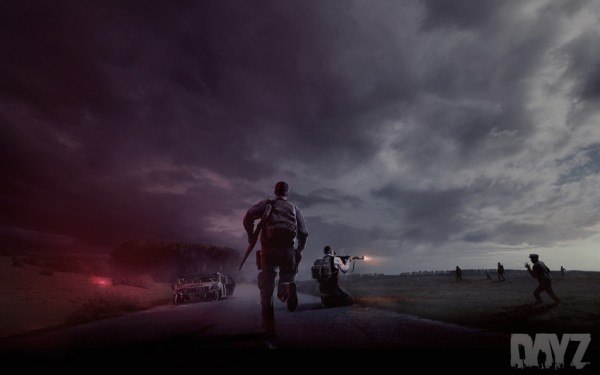 We all knew it was going to happen, but it's finally been officially confirmed: DayZ, the stupidly-popular zombie mod for military sim ARMA 2, will be developed as a full, standalone game.
The game will be published by Bohemia Interactive, the studio behind ARMA 2, with the mod's creator, Dean Hall, as the project lead.
In a blog post, Hall specified that the game "will follow the Minecraft development model; fast iterations with the community alpha available for a heavily discounted price." The mod will still be available for existing players, updated regularly, as progress is made on the full game project.
There aren't many details as of yet, other than confirmation of the project's existence. Considering that the DayZ mod led to ARMA 2, a game released in 2009, topping the sales charts during the recent Steam Summer sale, it's not surprising news. Damn good news, but hardly surprising.
Keep an eye on dayzgame.com. There's nothing there yet, but the site is reserved for the project, and will likely be updated with details in the next few weeks.