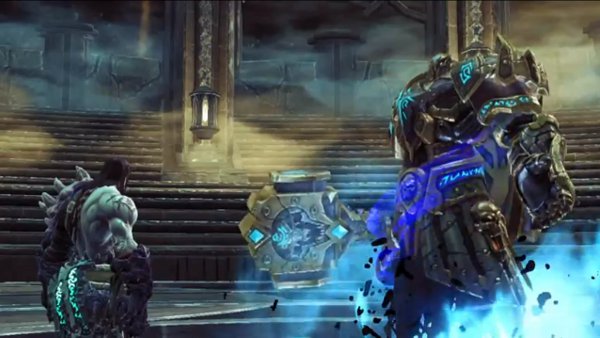 Were you a fan of Darksiders, but got bummed out when at the end of the game the only enemies left to fight were sparse spawns of low levels enemies round the map?  Well, the developers of Darksiders II are working on making sure that doesn't happen with the addition of "The Crucible".
As explained in the video below, The Crucible is the arena mode for Darksiders II and pits Death against a total of 100 rounds of enemies to defeat once fully unlocked.  After so many rounds Death is presented with the choice of taking a prize or risking it to earn a bigger one.  Should Death fall in battle during The Crucible, he leaves with nothing but has the chance to try again, perhaps after getting better equipment to be more prepared for the challenge.
Darksiders II is saddling up to release this month for Xbox 360, PS3, and PC.