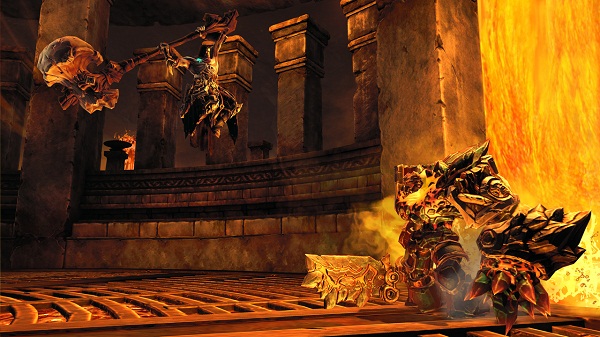 In this Darksiders II Video, we have one of the games lead developers: Ben Cureton giving us a rundown on how best to utilise the combat of Death. The trailer is titled: Dealing Death and showcases combat from within the game. Players struggling to master the game might want to give this one a watch.
The combat in Darksiders II is pretty similar to the combat of Darksiders, however, the fighting styles of the two main characters are slightly different. For instance, Death has a more nimble and agile feel, giving him a much more quicker and more lethal feel.
Be sure to check out the trailer embedded below for more info.