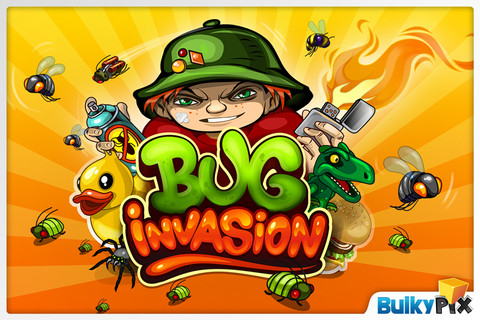 BulkyPix have teamed up with Steel Steed Studio to release a new Tower Defense game called Bug Invasion where you have to try and take on a whole legion of bugs as they try to storm your fort (or house, whatever). General Cockroach is leading a crack team as he tries to invade your house and take the treasured Sugar-bowl.
Your towers will be made of rubber ducks, robot toys and pepper machine guns, but don't let appearances deceive you, because these will be more than enough to take on the hordes of bugs trying to take over your house and steal your food. You'll have to utilize some prime strategies though in placing your defences and upgrading them, especially as the levels get higher and the bugs get craftier and more numerous.
Check out the trailer for Bug Invasion below! What do you guys think of this new Tower Defense game? Are you ready to take on the bugs?
Bug Invasion is available NOW for iTouch, iPhone and iPad for $0.99 – Buy it HERE