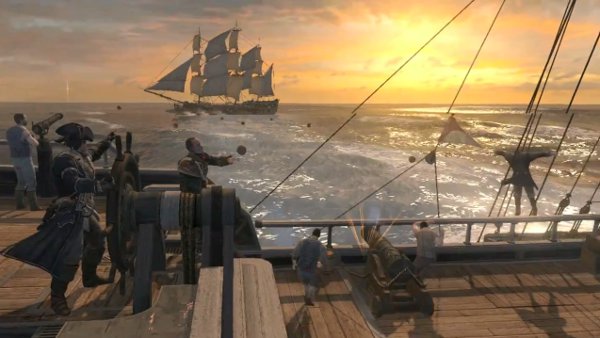 Assassin's Creed III has been showing off lots of new improvements and a new trailer from GamesCom for the single player story shows off the new Naval Combat that will be part of the game.  Now, this isn't the first time players have manned a boat or a ship in the Assassin's Creed series, but this is the first time captaining a full ship and crew.
The trailer shows off plenty of amazing things, with Connor at the helm steering the crew as they attempt to get alongside and sink their enemies' ship.  But being an assassin, Connor's true calling is of course the boarding action which gets showed off near the end of the trailer, with Connor leading the charge and being the most effective in the fray.
Be sure to check out the trailer below to see how the Naval Warfare is shaping up in Assassin's Creed III.