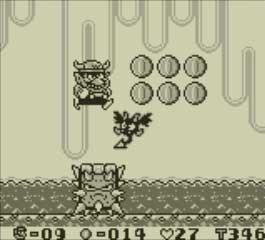 After a good wait, one of the best Game Boy titles has finally hit the eShop…at least in my eyes, anyway. Wario Land: Super Mario Land 3 places players in the role of Wario as he schemes his way to steal a giant golden statue of Princess Toadstool.  I have a lot of fond memories with this title, as it even has a boss in the form of a giant head that shoots boogers out of it's nose, along with a good number of fantastic stages and various helmets to give Wario new abilities. Yes, it's great, and for $3.99, this title is a steal.
Mole Mania is yet another 8-bit Summer title to hit the Virtual Console for the 3DS this week, and is a bit like Bomberman, but with more emphasis on action over puzzles. You can pick up this classic from 1997 for $2.99.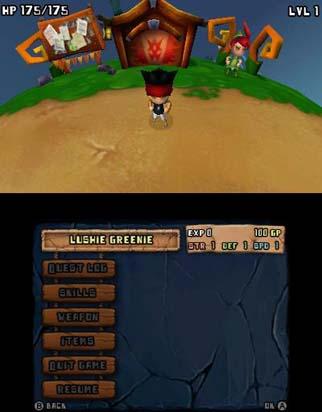 Planet Crashers is also out this week, which is definitely a top-tier release for the platform. Planet Crashers is published by Ignition, and features some RPG/Adventure styled gameplay, with charming characters and a lovely art design for $9.99.
I want to describe Dot Runner: Complete Edition, but aside from being a "dot-eating" game with dungeons. At $4.99, it may be worth looking into, and seeing how this is the "Complete" version, it should be lengthy. Decathlon 2012 is also out for the DSiWare service, and is about what you would expect, with track and other events bundled up into one release for $4.99. Finally, World Heroes Perfect has decided to grace the Wii's Virtual Console for 900 points, and brings it's fast-paced fighting gameplay with it.
Colors! 3D is now on sale as well, from 9 a.m. Pacific time on Friday, July 27, through 9 p.m. Pacific time on Sunday, July 29.
Another great week, I'd say. Let us know what you are picking up in the comment section below.