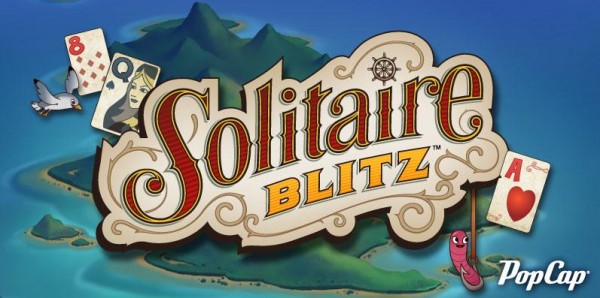 PopCap are yet again branching out to mobile devices, and are taking two hit franchises with them. Plants vs Zombies Presents: Talking Zombatar and Solitaire Blitz are both heading to all mobile devices and tablets alike, and will feature free-to-play schemes with micro-transactions attached.
Here are the details on both from Poppy themselves:
From the unpredictable minds at PopCap comes PvZ Presents: Talking Zombatar, an all-new free-to-play app, a first of its kind for the franchise and unlike anything the company has done.  The Talking Zombatar app will allow you to carry around your own pet Zombie and dress him up as you like with a variety of items from sunglasses to hats and shoes, or buy him a full outfit (astronaut, samurai, etc.) in Crazy Dave's store.  Better yet, once you dress your zombie in his fun-dead finest, you can take photos of you and your zombie, shoot videos with him, and hear him repeat your words in Zombie-ish.  Then share it all with your living friends via email and social channels like Facebook.
MERMAIDS! Solitaire Blitz, adapted from the hit Facebook franchise that has already attracted five million lifetime players and more than 2.5 billion games played since its official launch in March 2012, will be fully optimized for mobile. The smartphone and tablet iteration will feature seamless connection to Facebook to populate your friends' leaderboards in weekly tournaments and will also add new features like support for mobile-specific leaderboards and exclusive mobile achievements, including new card decks.
Solitaire Blitz is quite addictive, and this zombie dress-up romp might be quite entertaining for the younger lot, so I would say these two will do just fine. Look out for these spunky zombies and Solitaire alike later this year.