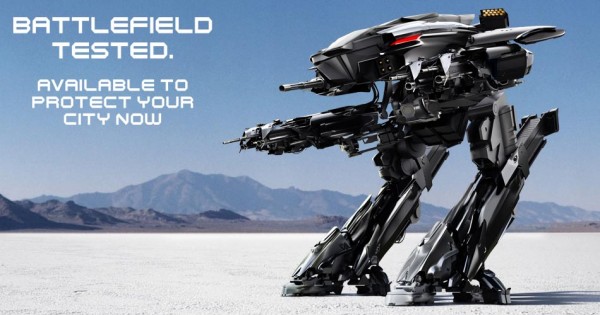 Columbia Pictures and MGM have begun their promotional campaign for the upcoming RoboCop reboot in a very interesting way. A teaser has emerged as an advertisement from OmniCorp, the fictional company that creates RoboCop. The teaser even hints at the RoboCop project as well, stating that they will 'reveal' him in the next up coming months, so expect more coming soon! What we do have in the meantime is an awesome look at the ED-209 that fans will remember from the original 1987 film they fell in love with. Many suspect that more information will be revealed at next week's Comic-Con. Hopefully this is true!
RoboCop is entering production and is aiming to hit theaters August 9, 2013. For more information, check out the OmniCorp website.
Check out the OmniCorp teaser below!