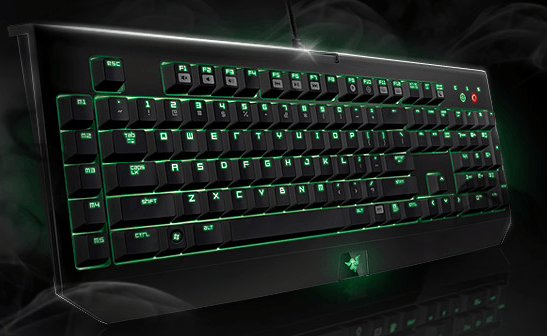 Coming soon from Razer are two new keyboards in the mechanical Blackwidow range. The Razer Blackwidow 2013 and the Blackwidow tournament edition keyboards are new designs that are sure to enhance the gaming experience for those using them.
Firstly the Blackwidow 2013 is the latest in the primary Blackwidow line and features a number of improvements to its design. Most importantly of all of its enhancements is the anti-ghosting element which allows for up to 10 simultaneous key strokes, thus ensuring that players can utilise every key that they need. The keyboard also features a nice green backlight and and a matte finish that prevents smudging from fingers from damaging the aesthetic of the keyboard.
The second addition to the Blackwidow line is the new Blackwidow Tournament Edition keyboard. Considering that it was designed with LAN arenas and small desk spaces in mind, the keyboard is perfect for competitive play. This was achieved by Razer removing the numpad from the side of the keyboard in this design. The tournament edition will also come in two designs, standard and stealth, with the stealth version offering a faster key response time.
The keyboards will range in price between $79.99 and $139.99 USD. Be sure to check out the Blackwidow website for more details.