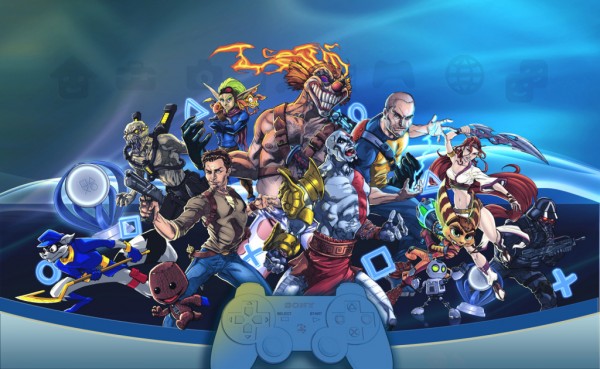 Playstation All-Stars Battle Royale's appearance at EVO 2012 in Las Vegas included a Q&A session with those in attendance. As expected, one member of the public, who happened to be a fan of the Super Smash Brothers franchise, blurted out the following three questions: why is the game a Super Smash Brothers rip-off, why doesn't play like Super Smash Brothers and why is the only way to obtain a kill is through a super attack. Keep in mind that the person in question had only played ten minutes of the game before asking those three questions.
Omar Kendal, director of Playstation All-Stars Battle Royale, responded with the following comments:
PlayStation All Stars is its own game. I think that's really the only way I can answer that. I understand that Smash players – some Smash players, not all Smash players do this – will sort of base how successful PlayStation All Stars as a game is on how accurately it recreates the Smash Brother's experience. But that's not really our goal.

Our goal is to create a unique combat experience for PlayStation All Stars that we fully admit borrows from many different kinds of games including Smash, but our goal is not solely replicate the Smash Brother's experience.

I think based on ten minutes… maybe if you played it ten more minutes you'd have a different appreciation for the game. I just really would ask that players like you, approach it with an open mind.
He then offered the person a session with him so that he could show "what a folly it is to think that supers are the only things that matters in our video game." Whether the person accepted the offer is unknown. While it is going to be common to compare Playstation All-Stars Battle Royale with Super Smash Brothers, it should be noted that there are differences as well. Besides, there is a market to see Playstation's iconic characters duking it out with each other, as there is a market to see other universes coming together and seeing who will be the strongest character out there.
Playstation All-Stars Battle Royale will be released on October 23 in North America, October 24 in Europe, October 25 in Australia and New Zealand and October 26 in the UK and Ireland.
Source: Playstation Lifestyle