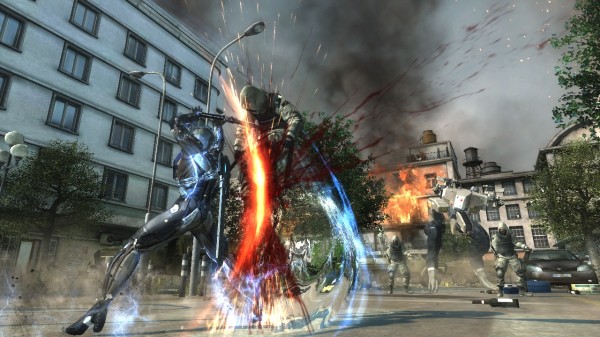 Konami and PlatinumGames have released some new gameplay footage from their upcoming Metal Gear Rising Revengeance game. The footage includes the first few minutes of the E3 demo that was on display at this years Electronic Entertainment Expo over in LA.
In the trailer, fans will be able to see some of the unique combat systems being utilised within Metal Gear Rising Revengeance as well as some other amazing gameplay details. For people who have yet to hear about this game, it will be featuring the character Raiden, who is a half-cyborg Ninja with some amazingly devastating combat prowess.
The game is joint-developed by Kojima Productions and PlatinumGames; and is set to be released early 2013. Be sure to check out the trailer, embedded below for more details.