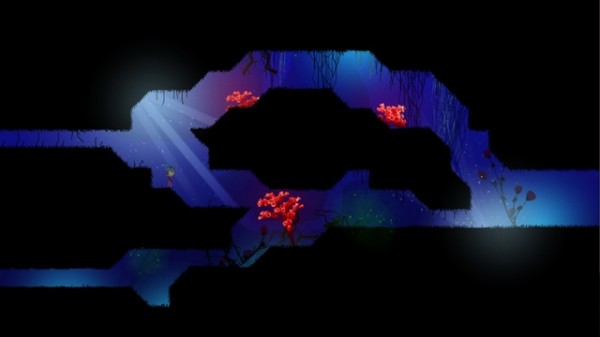 Knytt Underground is the follow up to the 2006 colorful platformer game Knytt and the other platformer game Knytt Stories which was developed by Nicklas "Niffalis" Nygren.
This sequel to the previous games brings them to somewhere they have never gone before, consoles (That is if you don't count the home made port of Knytt Stories on the Nintendo DS.)  The game will be releasing exclusively first on the Playstation 3 and the PS Vita but the game will later release on Windows, Mac, and Linux.
Nifflas is developing the new platformer with the studio Green Hill, allowing for "the biggest game I ever developed," he said. Knytt Underground is also "the first game where I feel that I have a story to tell. It's about the big questions, about trying to understand life and our place in it and failing completely."
The release date for Knytt Underground has not been unveiled yet. We'll keep you updated once we have more information on the game.