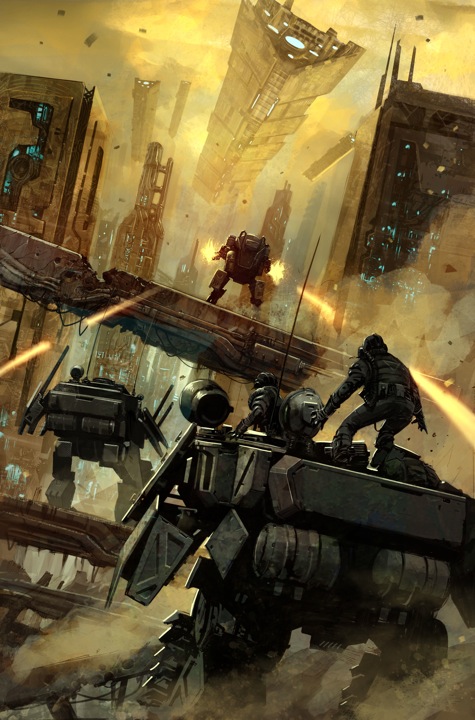 The developers and publishers behind the upcoming Mech shooter Hawken have revealed their plans for a transmedia form of marketing in relation to the franchise. As a part of this approach, they have enlisted the aid of comic book artists and directors to get a digital series and original graphic novel off the ground.
The strategy is to create a massive backstory and lore for the game to build a context for the players to relate to. For a better understanding of this, I have quoted a portion of the press release below –
Meteor Entertainment is successfully implementing a transmedia approach for HAWKEN.  The goal is to make a killer game with a back-story that can be told across multiple mediums.  Each segment of the transmedia approach: the game, web shorts, digital series, original graphic novel, and feature film all tell a story about HAWKEN in a specific time.  Each piece is so well told that it could stand-alone but they all work perfectly together.  This can only be done thanks to some very talented folks who have brought together the vision of HAWKEN.
Be sure to check out the Official Website here for more info. The artwork featured is by Francisco Ruiz Velasco, who has worked on some awesome things like Hellboy 2.