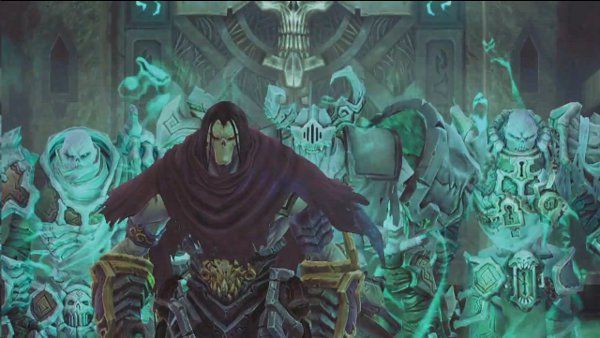 The end draws nigh, which means that the only thing left to do is to release an all gameplay trailer for it.  THQ and Vigil Games' Darksiders II has received a new trailer and players can check it out embedded below.  The title of the trailer?  "Death Comes for All" and he certainly seems to be.  The accompanying text for the trailer:
Join us for our first all-gameplay trailer for Darksiders II, the Crowfather sets the stage for our tale:  where the fate of mankind may be determined by the actions of the most feared horseman of the apocalypse:  Death.
certainly sets the stage for arguably the most well known horseman.  In the last game War certainly killed a lot of foes, but I suppose as it is pretty much his job in general Death will hopefully get a bigger list of those to take out.
Darksiders II is currently set to release on Xbox 360, PS3, and PC in August 2012.