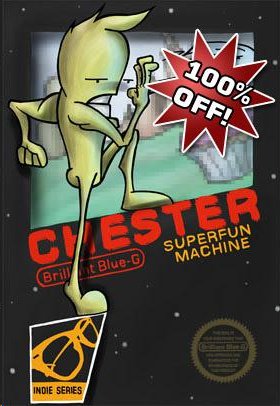 What's better than getting a game for an extreme discount during a Steam sale?  Getting a game completely free of course!  Which is why Brilliant Blue-G has put their game Chester at a 100% discount on Desura for 48 hours starting today.  Why go all the way up to 100% in discount?  To help get as many players as possible to check out Chester and help build it's fanbase before Steam's Greenlight platform gets launched, so Chester has the best possible chance to make the cut.
Chester is a 2D platformer, but with an interesting twist of letting the player choose between 8 styles that will also give a gameplay bonus.  Some of the styles include sketchbook, 8-bit, and LCD, just to give an idea.  In addition to the styles, there are 10 unlockable characters, about 50 levels, 4 difficulty levels, and a little bit of RPG and leveling system.
Players interested in cashing in on this 48 hour deal can download Chester for FREE from Desura HERE.