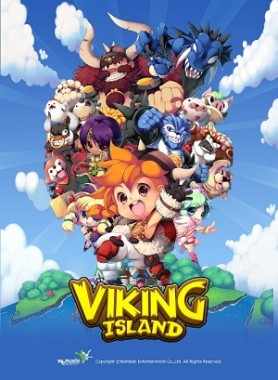 Prepare for war…and farming!
Viking Island is a new up coming game from WeMade Entertainment which focuses on an interesting mix of farming and RPG adventure. A fully 3D experience, Viking Island has players building an island economy through crafting and farming. The twist is that adventuring and combat plays a major role as defending your farm and maintaining peace on the island is a huge priority. Five unique hero classes are available for combat: Warrior, Archer, Berserker, Sorcerer and Wizard.
Viking Island was on display at this WeMade Entertainment's E3 showcase this year and is looking like it could be a pretty addictive title! Viking Island will be coming to iOS and Android devices in July, 2012.