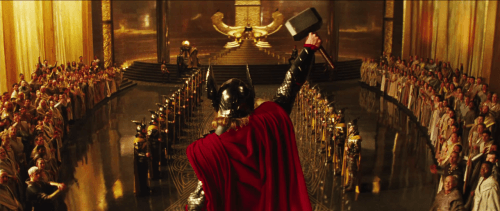 Two of Walt Disney Pictures biggest major 2013 releases have now seen a rescheduling in their release dates. The Lone Ranger will now be seeing a July 3rd release date instead of May 31st, and Thor 2 will smash it's way into theatres one week earlier on November 8th instead of November 15th in 2013.
The Lone Ranger premiere will rival Universal Pictures' Despicable Me 2 as well as 20th Century Fox's 3D re-release of Independence Day. Thor 2 on the other hand will put the god of thunder be up against The Hunger Games: Catching Fire and the One Direction Concert Movie 3D. Let's hope Thor and his mighty hammer can smash through those Justin Bieber look-a-likes!
So for those who missed it: The Lone Ranger hits screens July 3rd, 2013 and Thor 2 hits screens November 8th, 2013.