Teen Titans is back!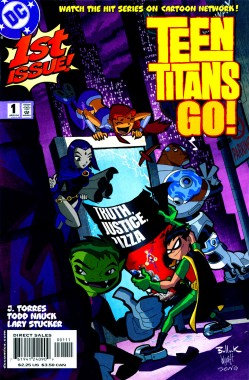 While the original series may not be returning, a new series titled Teen Titans Go! is now making a appearance on DC Nation, Cartoon Network's block for DC animated shorts on Saturdays 10:00-11:00 a.m. ET/PT. The show will also be joined by many members of the original voice cast of the series.
The brand-new half-hour comedy-action series takes inspiration from the Warner Bros. Animation's original series Teen Titans, and is all about showing off the humorous side of beinga teenage superhero, so fans of the original should love this series!
Teen Titans Go! will premiere as part of the DC Nation programming block in 2013.