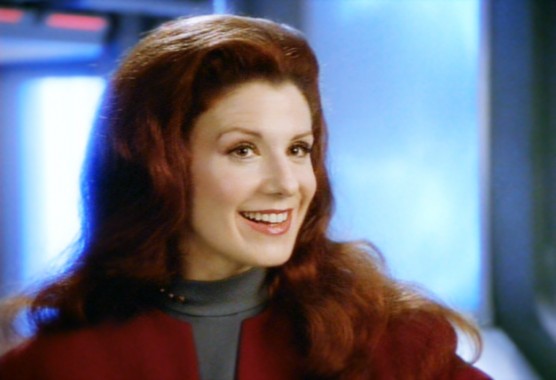 Suzie Plakson is the very definition of a renassaince woman, an actress, singer, sculptor and recently a novelist. She is an impressive woman, to say the least, and she has this incredibly warm energy that just seems to fill the whole room. Upon entering the seminar room slightly late she immediately greeted us warmly, and chose to wander around in the seated area rather than remain on the stage.
She discussed a few different topics with us, such as her time on Star Trek and her contribution to the Trek universe. After all, playing four different characters across three different series is something that she alone has accomplished, and is certainly something to be proud of. Plus, she's Marshall's mother in How I Met Your Mother! And the cast is apparently a lovely cast and crew to work with.
With a country album under her belt, and a fantasy novel due to hit soon there's no question that she is a highly talented woman. The novel, 'The Return of King Lillian' seemed to be a huge passion for her, with the idea first coming to her thirty years ago and developing gradually into what it is today. So if you are a fan of fantasy novels then you should definitely check this one out. Head on over to the webite for the book HERE, or the Facebook page HERE. She'll also be releasing an audiobook that she'll be recording, and given her experience in voice acting, there certainly isn't a better person for the role.
Make sure to check out the rest of our coverage of Supanova, including photos of the amazing cosplayers, interviews with some of the stars and indie developers, and general impressions of the event.