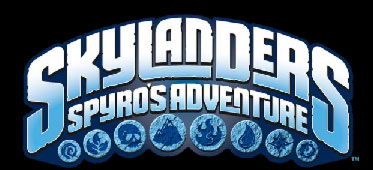 In the midst of all the violence and mayhem that was Battlefield and Call of Duty, it was actually a kids game that has come out on trumps this year so fa as the Skylanders phenomena continues with the title so far being the #1 selling console and handheld video game up until April 30th. This comes after last years amazing success that saw figures sell out worldwide, with rare and sort after characters popping up on ebay and the like at highly inflated prices.
"This achievement is incredibly gratifying, and quite an honor for everyone at Activision and our team at Toys for Bob," said Eric Hirshberg, CEO of Activision Publishing. "It was a simple idea really—bridging the gap between real and virtual play—but one that required tremendous creativity to execute and communicate to our audience. It spawned a new category and a new platform for play in an overwhelmingly challenging marketplace. We couldn't be happier that there is an ever-growing universe of Portal Masters out there."
The idea of providing the end user with something tangible for their money rather than just a virtual avatar or clothes and other items for their existing in game personas has created hype not seen since the says of Pokemon. Skylanders Spyros Adventures went on to become last years top selling kids game, as well as claiming North Americas #1 spot for new IP in a single years revenue, and while this does include toy sales, they are incorporated into the price of the overall experience and cannot be discounted.
The franchise has been met with such demand it has branched out onto mobile devices as well as the web, and the news you have all been waiting for……is also going to be receiving a sequel due out later in the year with more details revealed at June 5-7th. What we can tell you is the title which is Skylanders Giants and will add another 20 characters to the already 30+ strong arsenal at your disposal as well as innovative collaborative and competitive gameplay.
For more information please visit www.Skylanders.com and start saving for those new characters as if history is to be a guide they wont last long on the shelves.