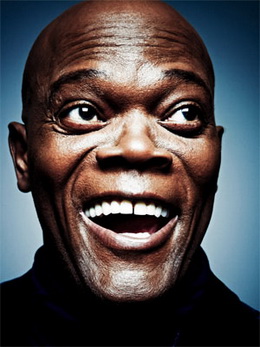 The Hollywood Reporter reports that Samuel L. Jackson has joined the cast of Jose Padilha's upcoming remake of the 1987 RoboCop. Jackson is set to play Pat Novak, a charismatic media mogul with great influence in the RoboCop Universe.
It can be assumed Novak is a new character for this film, perhaps a reference to the 1940's radio series Pat Novak, for Hire? Who knows! What we do know is that the reboot will once again tell the story of Alex Murphy, a dedicated police officer who is brutally murdered and brought back from the dead as a cyborg to fight crime.
The film won't be hitting cinemas until 2013 but for now you can catch him in Marvel's The Avengers which is dominating in theatres right now, and in Django Unchained which is set for a Christmas release.
RoboCop is expected to be seen taking out scum in theaters on August 9, 2013.