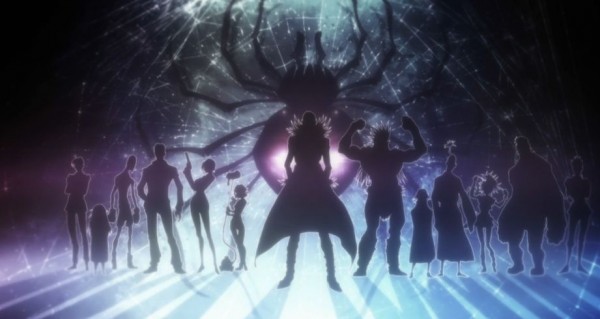 Madhouse held a press conference yesterday in Japan to announce the new line-up for the next and much anticipated story arc in their Hunter x Hunter anime adaptation, The Phantom Troupe arc. During said press conference they revealed the cast set to play the titular Phantom Troupe in the Phantom Troupe arc. The following VA's have been cast:
Chrollo – Mamoru Miyano
Machi – Rena Maeda
Shizuku – Miho Arakawa
Shalnark – Noriko Hidaka
Nobunaga – Naoya Uchida
Pakunoda – Romi Park
Franklin – Hidenobu Kiuchi
Phinks – KENN
Uvogin – Akio Otsuka
Feitan – Kappei Yamaguchi
Following this cast announcement, they revealed that the Phantom Troupe arc would begin on the 15th of July. Not only that but the arc will mark a significantly more mature turn in the series' tone and the level of violence will be increased as per the story of the arc.
You can check out Hunter x Hunter each week on Crunchyroll here. What do you think of the Phantom Troupe cast? Let us know in the comment section below.
Source: Mantan Web