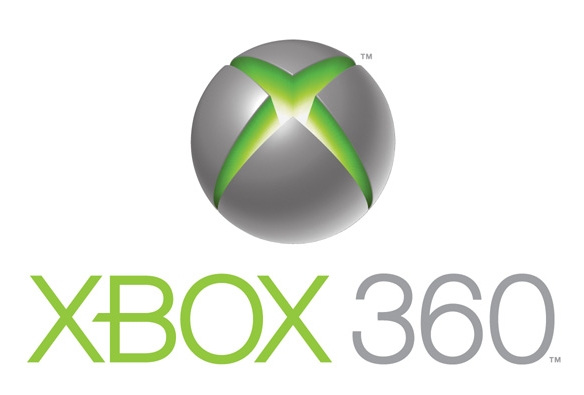 In about a half hour, the Microsoft E3 2012 conference will be starting. This is the live blog, where you will be kept up to date with the conference. In addition to that, you can have a say while the conference is running in the comment section below. Maybe you have a prediction, or just want to say hi. Speaking of predictions, Capsule Computers have their own predictions with Microsoft's E3 conference, which you can check out here. For our coverage of the event itself and other conferences, then follow this link.
This will be an old-fashioned blog, so a refresh every now and again is necessary. Enjoy!
Videos of all performances and trailers will be up on this site soon. Updates and news will be filtering out through the day. Keep it locked.
10:45am PST: Call of Duty Black Ops 2 is shown off with a huge video and gameplay demo. DLC will, of course, be coming to the Xbox 360 first.
10:40am PST: Dance Central 3 is revealed with an Usher performance. Video will be coming soon!
1038am PST: New South Park game showcases customizable characters. March 5, 2013 release date. Trey Parker and Matt Stone are onstage!!
10:36am PST: Wreckateer is a new Kinect game for Xbox. Destroy a castle using canons  in this cartoony game.
10:34am PST: Resident Evil 6 gameplay demo currently onstage. First DLC will be exclusive to the Xbox 360.
10:33am PST: Matter is another exclusive Xbox 360 title from the Director of Pirates of the Caribbean.
10:32am PST: Twisted Pixel's new game is coming in March 2013. Named Lococycle. Xbox exclusive.
10:30am PST: Ascend New Gods is a new franchise coming exclusively to Xbox 360.
10:25am PST: Tomb Raider demo onstage now. First piece of DLC will be exclusive to Xbox 360.
10:20am PST: Windows 8 will have XBL and Smart Glass.
10:16am PST: Smart Glass turns the WP7 into an Xbox/TV remote. Internet Explorer coming to Xbox 360 with Kinect integration! Will be able to use your phone and tablet like a mouse and keyboard via Smart Glass. Coming this Fall.
10:15am PST: Smart Glass will also ingrate with video games, like Halo and Madden.
10:12am PST: Xbox 360 will be transformed into a Media Center Hub via Smart Glass. Phone and tablet support. Very similar to AirPlay. Smart devices will supplement movies and TV shows when being watched on the big screen. Can start watching on one device and resume on another.
10:11am PST: Xbox Smart Glass being revealed.
10:10am PST: Holiday 2012 release date
10:09am PST: Nike+ will integrate with Xbox Live friends list and WP7  and will motivate you to "be the athlete you always wanted to be!" Yay.
10:08am PST: Nike+ Kinect Training coming to 360
10:07am PST: Microsoft partnering with Nike for new Kinect experience.
10:03am PST: Xbox Music launches with 30 million tracks. Coming to 360, Windows 8 and tablets/phones. Updated version of the Zune software?
10:02am: 24/7 ESPN will be available on XBL. MNF will be available!
10:01am: NBA and NHL Live coming to Xbox.
10am: Nickelodeon, Univsion, Paramount, and Machinma coming to XBL.
9:59am:  12 new countries/languages for Kinect Voice Recognition.
9:58am PST: Search by genre for Bing Search via Kinect Voice Control being demoed onstage
9:57am PST: Forza Horizon coming October 23, 2012.
9:55am PST: Gears of War Judgement coming 2013
9:54am PST: Gears of War trailer being played right now.
9:53am PST: Fable the Journey sizzle reel and release window for Holiday 2012 revealed.
9:52am PST: August 28 release date for Madden 13.  Voice control for offense and defense.
9:51am PST: Gameplay demo for Madden being played by Joe Montana. TOUCHDOWN!
9:50am PST: Biggest Madden investments ever  announced. Hall of Fame QB Joe Montana is onstage now!
9:48am PST: FIFA and Madden 13 to come with Kinect support via voice control.
9:47am PST: Spring 2013 launch date.
9:45am PST: Splinter Cell will be set in Afghanistan and Irag.  Gruesome headshots and gory executions included.
9:43am PST: Kinect Voice Recognition will be included in Splinter Cell Blacklist!
9:40am PST: Splinter Cell Blacklist trailer currently playing.
9:38am PST: Sound effects and animations  are amazing
9:37am PST The Forerunners are the confirmed new enemy for Halo 4. Cortana may be dying.
9:35am PST: New live action trailer for Halo 4! Gameplay demo currently underway. New enemies revealed. The Covenant are also back!
9:30am PST: It begins!
9:25am PST: 5 minutes to go.
9:15am PST: Waiting for the Microsoft Xbox 360 to start.  15 minutes to go!