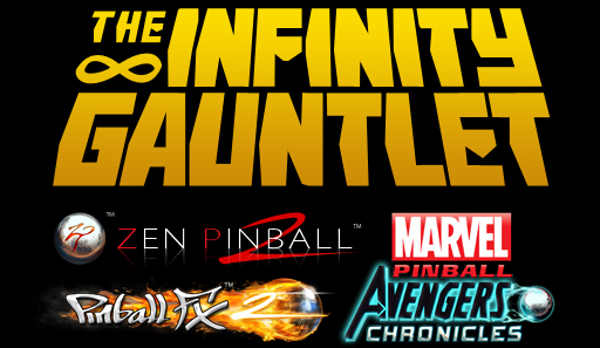 Zen Studios has finally announced when Avengers Chronicles will be making it to Marvel Pinball and Pinball FX2, with the trailer for The Infinity Gauntlet table, which players can check out below.  The official release dates are June 19th for Marvel Pinball on PSN in North America for $9.99, but then June 20th for Pinball FX2 on XBLA for 800 MS Points and Marvel Pinball in Europe for €9.99.
As players can see in the trailer, The Infinity Gauntlet table will feature Death's biggest fanboy, Thanos, who holds the gauntlet and 6 gems, while players utilize Silver Surfer and Adam Warlock to try and recover them.  The gems will greatly impact gameplay as each will alter the table, such as flipping it upside down.  Interestingly enough, the table has 139 lines of dialogue, so that players can receive an actual storyline and hopefully get more acquainted with Thanos' character.
Be sure to check out Marvel Pinball Avengers Chronicles on PSN and XBLA next week.