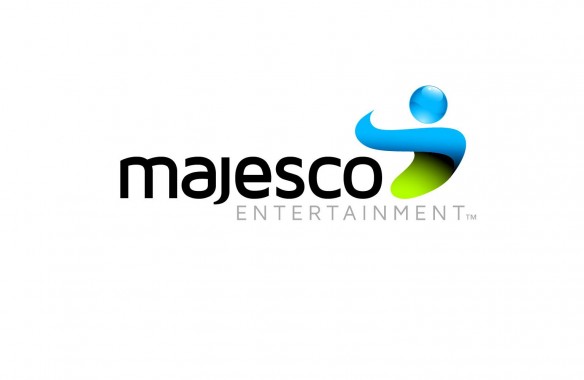 Majesco have come a long way in the past few years, and today it was revealed that the company is getting a facelift with a mass-market rebrand and a new logo to represent a shift of "strategic focus". As you can see above, the logo looks nice, and you can see even more changes at the shiny new website for the company, www.majescoent.com.
So what does this new logo and all-around change in focus mean?
We have been extremely successful creating engaging, casual games for the mass market and that focus will continue to drive our product decisions in this evolving marketplace," said Jesse Sutton, Chief Executive Officer, Majesco Entertainment. "From our console and digital titles to our social and mobile initiatives, we are plotting a course for significant growth and our new look better represents what we stand for and our vision for the future."
Evoking whimsical energy and movement, the new logo embodies Majesco Entertainment's focus on fun, casual experiences, social engagement and innovative, yet approachable gameplay. Majesco Entertainment has realized tremendous success with titles that deliver these experiences, including its best-selling Zumba Fitness video game franchise that has sold more than 7 million copies worldwide, its award-winning Cooking Mama video game franchise that has sold 13 million copies worldwide and the recent fan-favorite Alvin and the Chipmunks: Chipwrecked. The new look also encompasses the essence behind highly-anticipated upcoming releases including NBA Baller Beats, the first-of-its kind participative basketball game that gets players on their feet performing real skills with a real ball.
"It's important for our brand to reflect what people can expect from our company and our video game titles – high-quality, fun, and progressive entertainment experiences," said Christina Glorioso, Chief Marketing Officer, Majesco Entertainment.
And there you have it, a fresh way to start out this gaming year, with a whole new perspective. Expect to see quite a few fresh ideas from the publisher, as the very unique NBA Baller Beats is sure to be one first of many for Majesco Entertainment.