It appears assembling Marvel's The Avengers for a film has inspired DC Comics and Warner Bros to do the same!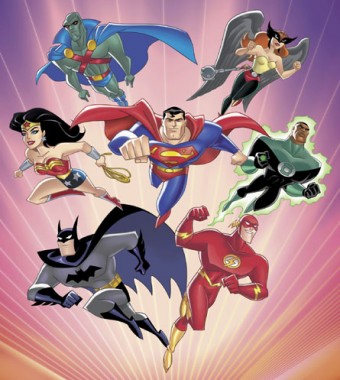 According to Variety, Warner Bros has already hired Will Beall (Gangster Squad) to pen down a screenplay for a Justice League film. There's also a strong possibility that the movie could tie into others much like The Avengers. This isn't hard to imagine considering the DC Comic films we've seen recently such as Batman Begins (2005), The Dark Knight (2008) and Green Lantern (2011), as well as The Dark Knight Rises (2012) coming next month and Man of Steel (2013) coming out next year.
But that's not all! Green Lantern scribe, Michael Goldenberg has just been signed on to write a script for a Wonder Woman movie. Also, s script is being written for The Flash, which will be directed by Greg Berlanti.
Variety also reports that DC franchises Aquaman, Green Arrow, Lobo, the Suicide Squad, and Shazam are all in various stages of development as up coming Warner Bros films.
However, it is a possibility these films will not be linked to a Justice League film, and it could just be a stand alone title. I suppose we'll just have to wait and see.